Missed your regular class or want to try something different in your own time? We now offer VIRTUAL TRAINING - Simply watch our training videos and classes while you are training on our projector!
OUR NEW VIRTUAL TRAINING SESSIONS
With our new Virtual Training sessions you can work out at your leisure either alone or with friends by making use of our selection of training and exercise class videos. A studio and projector are provided to enable you to be put through your paces at a time of your choice. This is a great option for members that may find it difficult to fit classes into their busy schedules or for those just wanting to sample an alternative workout.
For more information or to book a Virtual Training session, please contact us by phone or email to discuss your requirements.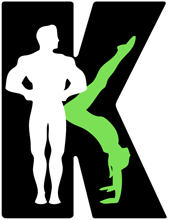 (02) 4296 7065
info@klearfitness.com.au