It's that intense feeling of satisfaction that rushes through your body after achieving a desired result beyond your expectations
The role of your Personal Trainer is to nurture your body mind and spirit whilst educating you, empowering you and allowing you to embrace your new self. All while keeping your sessions full of fun, variety and motivating activities!
Having someone there to assist the execution of exercises in a safe way is critical to eliminate chances of injury and to gain the most out of your workouts.
Personal training is for everyone, all fitness levels, all ages, shapes and sizes. Even the Personal Trainers train each other. You can select from one on one or small groups, whatever will assist you to achieve your goals most effectively.
Personal Trainers at Klear Fitness are now also offering personal training sessions to children and young adults.
Personal training can be as frequent as a few times per week to a few times per year, all dependent on how you wish to set things up and how soon you want your results.
Personal programs ensure your schedule to be specific to your needs and the benefit in having a Personal Trainer; you don't have to do any research or devise programs, you just have to show up. Your Trainer will take you through a different session every single time to ensure you continue to learn and gain enough variety.
Complimentary Gym Induction
In order to set you up in the right direction we will take you through a FREE Induction. You can expect to be educated on how to use the gym floor equipment, have a chat about your nutritional needs and goal setting, along with setting up an action plan of how you are going to get there with our help.
Decreasing Body fat levels

Sculpting and toning your body

Reducing chance of injury

Increasing muscle mass

Increasing muscle endurance

Increasing cardiovascular endurance & stamina

Specific sport performance

Increasing muscle strength & power

Increasing flexibility
So many of us go through mundane daily routines, those who seek personal trainers know life to be very different.
There are many benefits to personal training, and all of the Personal Trainers at Klear Fitness are highly qualified and experienced, they all even have their own niche.
The benefits of a Personal Trainer include but are not limited to:
Increasing coordination

Decreasing stress levels

Increasing your well being

Coping with depression and anxiety

Increasing your self esteem levels and creating a happy psychological environment for your self

Creating positive body image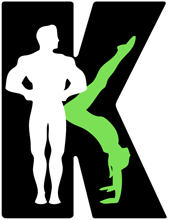 (02) 4296 7065
info@klearfitness.com.au