Group exercise unleashes feel good endorphins that could turn fitness into a pleasant addiction
Individual & Group Fitness
Group exercise unleashes feel good endorphins that could turn fitness into a pleasant addiction. So why don't you kick off the addiction at Klear Fitness. We offer a full range of classes, suited for individuals of all fitness levels.
Individuals are more inclined to workout because of social interaction and put forth a better effort due to the group dynamics. Let the music and energy from our instructors take you away to a place where goals are finally reached once and for all.
A lack of supervision while exercising leads to twice as much drop out when compared to exercising in groups, with a trainer. Klear Fitness ensures that all program instructors are nationally certified and insured by Fitness Australia with a current CPR accreditation.
Klear Fitness offer a wide range of group training for all types of your exercise routines.
HIGH INTENSITY INTERVAL TRAINING

High Intensity Interval Training (HIIT) has become a popular way to burn more fat. It's a training method that has been effective for many people.
WHAT IS HIIT?

HIIT is a training idea in which low to moderate intensity intervals are alternated with high intensity intervals.
HIIT can be applied to running or to exercises such as squatting. HIIT is considered to be much more effective than normal cardio because the intensity is higher and you are able to increase both your aerobic and anaerobic endurance while burning more fat than ever before.
Our Modern and Spacious gym offers a large range of free weights up to 50kg, pin and plate loaded machines as well as multiple cable machines.Klear Fitness also offer clean shower and change room facilities for our member's convenience.
Having trouble finding the time to work out? We have free child minding which is supervised in our kids creche by our fully qualified child care workers
We understand that it is often difficult to find "me" time, that's why at Klear Fitness we strive to make it easy by offering complementary weighing and measuring, free child minding in our creche by fully qualified child care workers, express class options, complementary one-on-one sessions, nutritional advice as well as clean shower and changing room facilities all in a modern, comfortable and supportive environment.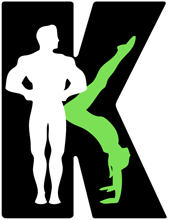 (02) 4296 7065
info@klearfitness.com.au