Why not come and try our new Hot Yoga classes in our brand new heated yoga studio! Our studio features bamboo flooring and modern fittings to provide an inviting and relaxing atmosphere.
What is Hot Yoga?
Hot Yoga is a powerful and nurturing practice for all levels, which facilitates safe, deep stretching and a detoxifying sweat. Following specific alignment and timing principles you will systematically work and rejuvenate your entire body, cultivating balance, strength and flexibility.
The heat ensures you warm up quickly, this relaxes your muscles so you can move deeper into postures and become more flexible.
Yoga is for everyone and encourages overall health and wellbeing - as well as working the body, the deep breathing and meditation practices help relieve stress and clear the mind. Come along and find out more!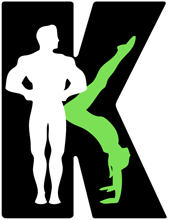 (02) 4296 7065
info@klearfitness.com.au