Sahn
I specialize in combat training and train a variety of outdoor group training classes and smaller HIIT sessions.
Qualifications
Cert 3 fitness
Certified mossa intructor
Diploma in remedial massage
Specialization
Group fitness - Personal training, weight loss, strength & conditioning
Janna
Having experienced first hand the effects of poor eating habits and bad lifestyle choices and made the choice to make a change.
I started training and understand the motivation and willpower needed to reach your goals and became more motivated and that inspired me to become a personal trainer, so i understand the commitment needed to achieve the results you want.
Qualifications
Cert 3 fitness
Studying cert 4 personal trainer
Specialization
Group fitness classes
Candiece
Being a mother of 2 children I wanted to be a part of a local gym where every member felt confident and comfortable to achieve their fitness goals so when I joined the klearfitness team I felt I could accomplish that aim here.
Qualifications
Cert 3 fitness
Ba in population health
Boxfit, hardcore training camps completed
Mossa ride certified
Currently studying for masters in education
Specialization
Special population training - Group fitness classes - Outdoor training
Maddie
Creche supervisor looking after all the little people coming into the gym to have fun in the new creche.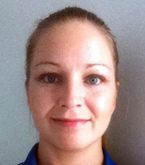 Naomi
Part of the creche team to make sure all the little gym attendees are enjoying themselves. The crèche is a warm and welcoming environment for both the parents and children. I enjoy creating activities to keep the children occupied and having fun so the parents can concentrate of keeping fit knowing their little ones are in good hands.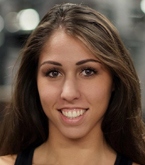 Isobelle
She is the newest member of the klearfitness team. She has a very healthy client base and specializes in personal training and has achieved many goals set for and with her clients. She also is a high level dance instructor having competed at national level and still currently dances.
.
Qualifications
Cert 3 fitness instructor
Cert 4 personal trainer
Specialization
Dance instructor - Strength and conditioning training
Luke
Hi, I'm Luke and I'm a fully qualified Personal Trainer, with years of experience working in the Fitness industry.
Fitness is not just a hobby to me, it's a lifestyle and an obsession. My love for fitness has a true reflection on my personal goals of competing as a fitness model and my passion to help others achieve greatness and their fitness goals. In order to build a good relationship with a client, there must be good communication and trust, and my attention to detail reflects in the results my clients achieve.
I practice what I preach and balance is something I am a strong believer in. Balance is so important in the long term; it's all good and well following that really strict diet that helps you lose two stone but the art is finding that diet which enables you to still enjoy what you eat, have plenty of variety & still achieve your goals!
For the last three years I have competed in four fitness competitions; Miami Pro World Championships, Pure Elite, Miami Pro Universe where I placed 5th from a category of 50 competitors and the Wbff pro
As a personal trainer, I specialise in body transformation, Fitness model posing, competition prep, which has given me extensive knowledge of nutrition, workout routines and supplementation.
The first step is always the hardest but making that leap of faith we can achieve your goals and aspirations together.
If you see me in the gym come and say hi.
Qualifications
Level II gym instructor
Level III personal Fitness Trainer
First Aid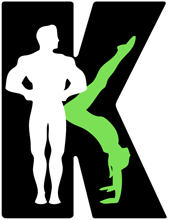 (02) 4296 7065
info@klearfitness.com.au